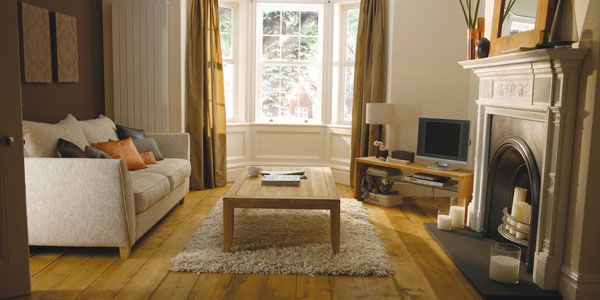 Spring is just around the corner and leading woodcare manufacturer Ronseal is urging people to spruce up their homes and do those jobs they've been putting off all winter.
1. Get rid of those unsightly holes! General wear and tear and unfinished DIY tasks mean Britain's houses are full of holes and cracks. Ronseal's Smooth Finish Filler range has been designed to resolve this problem. Easy to use they will help even the most novice DIYer achieve smooth, professional results – whether it's a hairline crack or a gaping hole!
2. Cover wood knots for good! Unsealed knotty wood such as pine can cause paintwork to discolour quickly. To keep your wood looking good for longer apply Ronseal Knot Block Wood Primer and Undercoat to bare or previously painted wood, to prevent knots showing through.
3. Finish floors with finesse. A beautifully painted floor can be a real focal point in the home. Make sure all of that hard work lasts by choosing a highly durable, slip resistant paint such as Ronseal Diamond Hard Floor Paint. Suitable for bedrooms, bathrooms, garages and basements it offers superb protection against heavy foot traffic, scratches and scuffs.
4. Hide those horrible damp water marks. Apply Ronseal One Coat Anti-Damp Paint directly to damp walls and ceilings. Touch dry in just one to two hours it leaves a smooth white finish with just one coat and is ideal for interior surfaces including plaster, cement and stone.
5. Window frames, doors and skirting boards shouldn't be neglected either. Ronseal Perfect Finish Varnish is the easiest way to achieve beautiful interior wood and comes with an applicator pad that can be used on either large flat surfaces or small intricate areas. The unique varnish pad is smoother than a brush and doesn't leave marks, ensuring that you always get a perfect finish.