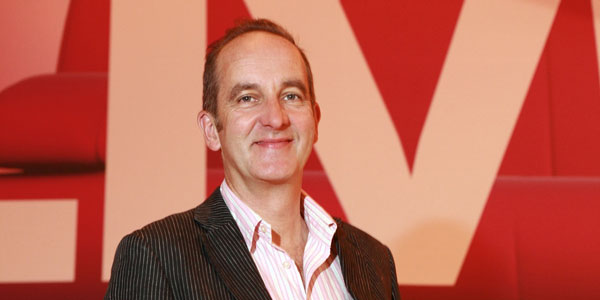 Kevin McCloud To Lead First Ever Kitchen Industry Debate At Grand Designs Live 2011
Anybody buying a kitchen, whether its £50,000 or £5,000 should invest in craftsmanship and well-made things" says TV broadcaster Kevin McCloud ahead of the first ever GRAND Kitchen debate at award winning show, Grand Designs Live. This FREE to attend debate will take place on 5th May at 1pm in London's ExCel.Today, a prestigious and eclectic mix of industry experts, from mainstream to high end designers and manufacturers, were confirmed to join McCloud on the debate panel at this year's show.
This brand new addition of this Kitchen Debate to Grand Designs Live, (30th April – 8th May), a show which boasts the largest selection of kitchens than any other UK home event, comes at a time when more and more consumers are looking to 'improve' instead of move and enhance functionality, style and value of those kitchens in their existing properties.
Kevin will be joined at the seventh Grand Designs Live London for the highly anticipated debate by Martin Gill, Head of Global Retail at Poggenpohl, luxury British designer Johnny Grey, Andrew Davies from KBB Review and Simon Grantham from Miele. IKEA will also be represented in the panel to cover the full spectrum of the industry.
This esteemed kitchen panel will celebrate the heart of British homes and tackle discussions around current kitchen trends, investment, quality & craftsmanship. There will also be opportunities for attendees to pose questions to this first class panel.
Kick starting his thoughts on kitchen design ahead of the live debate, McCloud comments: "In the 21st century we should be celebrating all technologies and designs which are carbon light, elegantly designed, low-resource using and sustainable, and this is reflected in the exhibitors we have at Grand Designs Live where we offer the widest variety of kitchens."
British Kitchen Designer, Johnny Grey has outlined his focus for the debate also: "The kitchen is the new living room and I want to raise awareness of the value of smaller design companies and artisan makers. They are a source of innovation, and their manufacturing is likely to be more flexible, locally based and therefore more eco-friendly."
"I particularly support Kevin's autobiographical house-as-personal-story message" he continues "Homeowners should express themselves more."
The GRAND Kitchen debate will take place in the GRAND Seminar Theatre in London's ExCel on Thursday 5th May at 1pm.
As a member of the Kitchen trade, you can book a FREE ticket to visit the Kitchen Debate and the show on Thursday 5th May. Visit www.granddesignslive.com visit book tickets, select weekday tickets and enter code KDDEBATE11 to register and print out your free ticket*. To post questions or register your interest in the debate visit: http://www.granddesignslive.com/kitchen-debate/
Located within the GRAND Village, the GRAND Theatre boasts a nine day seminar schedule for the 2011 show with experts and top celebrities getting their teeth in to the most pressing industry issues and hot topics. Seminars are free to attend at show, with seating based on a first come, first served basis. Check online for guest speakers and seminar dates for the GRAND Seminar Theatre.
The award winning Grand Designs Live is the UK's No.1, show for innovative design and home inspiration. The show offers free expert advice to those who come armed with plans and ideas, plus support and supplies for anyone interested in self-build and home developments. With seven distinctive sections including the spectacular Grand Village which hosts a number of full scale properties, Grand Build sponsored by VELUX, Grand Interiors sponsored by Dulux, Grand Gardens, Grand Bathrooms, Grand Technology sponsored by Virgin Media and Grand Kitchens sponsored by Miele, as well as Grand Food, the show offers everything to buy, build and furnish your home – under one roof.