Matthew Cox, Stamford-based antique dealer has had a second near sell-out exhibition at April's Decorative Antiques and Textiles Fair in Battersea Park, London.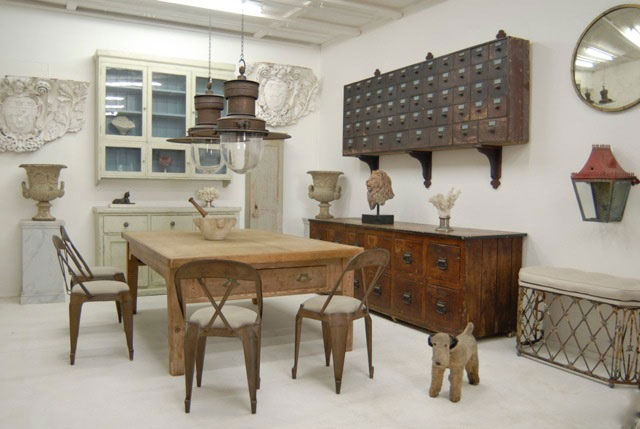 Matthew's collection of rare street and station lighting, domestic country house furniture and period garden pieces attracted buyers from the authentic British brand Hackett, design and lifestyle brand Anthropologie and a host of top dealers and influential celebrity designers. Such was the success on the first day of the fair that Matthew had to return home that evening to restock.
Collaborating with Morris and Co, Matthew used their classic 'Willow Boughs' wallpaper in a new, distressed fashion to create an atmospheric derelict house as the stand from which to sell his pieces of 18th and 19th century English antiques.
When asked about the buzz surrounding his stand, Matthew said: "People liked it so much that I even had offers for the walls and floor."
His previous stand at the Decorative Fair won the attention of the vetting committee when he was given a commendation for style, presentation and originality.