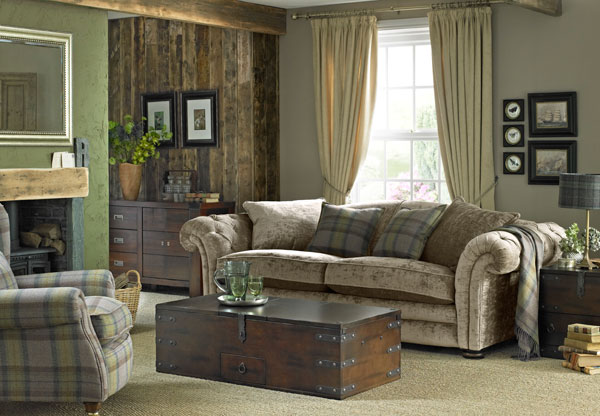 Country Living, UK's premier lifestyle magazine, has for the first time used its creative expertise to design an exclusive sofa collection for DFS, the UK's biggest sofa retailer. The collection is available in 19 DFS stores nationwide.
Country Living is best known for creating the distinctive country chic style many readers want in their homes and gardens. The editors and designers have now taken the natural next step to give readers the opportunity of recreating the unique style made famous in the magazine.
As brands that were originally rural such as Hunter wellies and Barbour jackets move into the mainstream, country style has never been more desirable, and now families can have a slice of Country Living to suit every home. The collection of four sofas brings classic, British design to life through its use of quality British materials and UK craftsmanship.
The Country Living design team has taken inspiration from some of the most beautiful landscapes around the United Kingdom and Ireland. Each sofa is handmade to order by a specially selected team of master craftsmen in Lincoln House, Derbyshire, so that every design stays looking as good as it feels year after year.
Features such as cushions that keep their shape even after hours of sitting or the gentle springs at the front of the seat ensuring luxurious comfort at the end of a long day mean this range by Country Living values substance just as much as style.
Country Living Editor Susy Smith says:
"Our passion at Country Living is about offering our readers a sense of achievable country style in their homes – whether rural or urban. Bringing our design visions to life in this exclusive collection of sofas is a natural step forward for us, both Country Living and DFS understand the importance the sofa has in family life and we're delighted with the range."