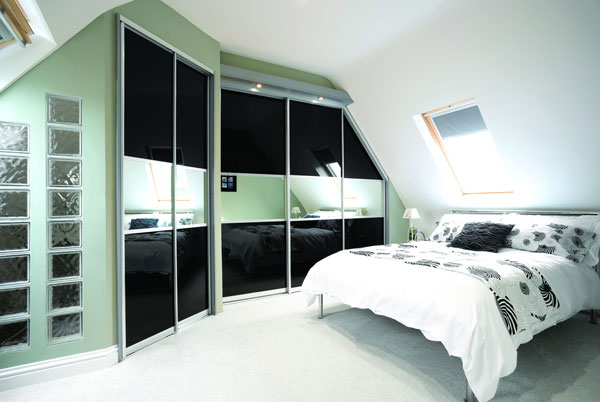 Loft conversions are ideal when you need more space in your home.  Leaving your loft full of boxes, old toys and bags of clothes – possessions that you've not looked at in years and that you've forgotten you even own – is such a waste as you could clear out all that 'stuff' and use the space to create that extra bedroom, study or playroom.
Research carried out by the National Association of Estate Agents has also shown that more than 40% of its members believe that creating additional living space is the best way of increasing the value of a property.
Storage is essential in a loft conversion which is where Sliderobes can help. The company specialises in bespoke designs that work around awkward features such as sloping ceilings, chimney breasts, low beams and alcoves.  What's more is that everything is designed around you to suit your individual style and storage requirements.  The options are virtually endless – whether you'd like a classic or ultra-modern design with pale or bold colours and whatever you want to store – from books to ball gowns – it's all totally up to you.