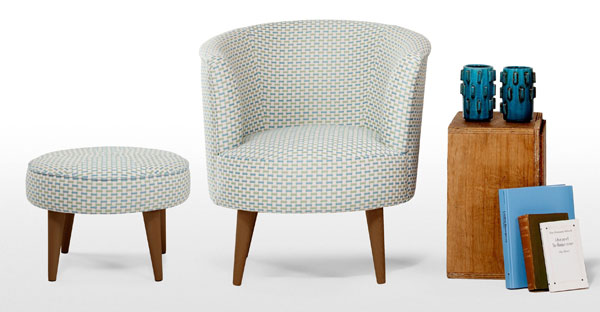 Allegra Hicks, the designer and face behind the luxury lifestyle brand, has partnered with Made.com to create an exclusive collection. The Lulu chair and footstool are based on a vintage sofa owned by Allegra. They embody Allegra's subtle and luxurious aesthetic.
The main focus of the collection is comfort – the chair and footstool are compact and can sit anywhere in the house. The armrest and back of the chair follow one single curve creating a comforting cocoon effect. The pieces have been upholstered in custom made fabrics and the frame has been crafted out of birch. The legs have been tapered for an delicate and elegant look.
They are a subtle and chic addition to any room and a perfect seating range for modern day living – this chair is compact and perfect for small spaces.