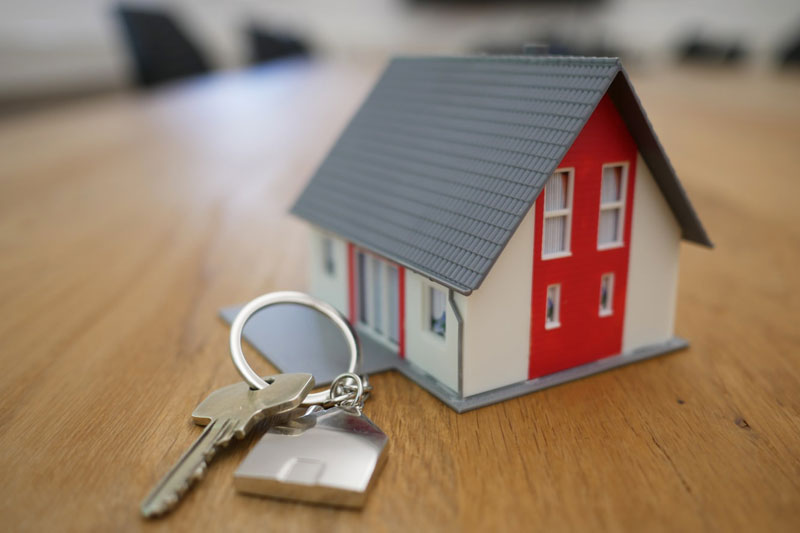 UK – Annual house price growth accelerated from 5.8% in October to 6.5% in November – the highest outturn since January 2015. House prices rose by 0.9% month-on-month in November after taking account of seasonal effects, following a 0.8% rise in October.
Annual House Price Growth Accelerates Further in November
· Annual house price growth rose to 6.5% in November, the highest rate since Jan 2015
· Prices up 0.9% month-on-month, after taking account of seasonal factors
* Seasonally adjusted figure (note that monthly % changes are revised when seasonal adjustment factors are re-estimated)
Commenting on the figures, Robert Gardner, Nationwide's Chief Economist, said
"Data suggests that the economic recovery had lost momentum even before the latest lockdown came into effect. Economic growth slowed sharply from 6.3% in the month of July to 2.2% in August and 1.1% in September, even though the economy was still around 8% smaller than its pre-pandemic level at that point. Rising infection rates and tighter social restrictions will have resulted in a further hit to growth in October and November.
"Labour market conditions also weakened with the unemployment rate rising to 4.8% in the three months to September – still low by historic standards, but up from an average of 3.8% in 2019. The extension of the furlough scheme to March 2021 will help limit job losses in the short term by enabling firms to retain more staff that they would have done otherwise.
"Despite these headwinds, housing market activity has remained robust. October saw property transactions rise to 105,600, the highest level since 2016, while mortgage approvals for house purchase in the same month were at their highest level since 2007 at c97,500.
"The outlook remains highly uncertain and will depend heavily on how the pandemic and the measures to contain it evolve as well as the efficacy of policy measures implemented to limit the damage to the wider economy. Behavioural shifts as a result of Covid-19 may provide support for housing market activity, while the stamp duty holiday will continue to provide a near term boost by bringing purchases forward.
"However, housing market activity is likely to slow in the coming quarters, perhaps sharply, if the labour market weakens as most analysts expect, especially once the stamp duty holiday expires at the end of March.
National parks continue to command house price premium in the year to September
"In recent months we have highlighted how housing preferences have been shifting as a result of the pandemic. Our market research suggested that nearly 30% of those considering a move were doing so to access a garden or outdoor space more easily, with 25% looking to get away from the hustle and bustle of urban life.
"With this in mind, we revisited our previous research exploring what the impact of being located in a national park has on house prices. It is important to note that these results won't fully reflect any changes since the pandemic, since we construct the estimates using 12 months of data[1].
"Additionally, the Government has recently announced plans to create new national parks in England as part of its 25-year Environment Plan. Although the Government has yet to announce which areas of England will be designated national parks, this could well provide a boost to house prices in these areas.
"Our updated research suggests a property located within a national park attracts a 20% premium over an otherwise identical property. This is around £45,000 in cash terms based on the current average UK house price (in Q3). This is slightly higher than the premium identified in our 2019 research (which was 19%).
"Moreover, the premium is not limited entirely to properties located within the boundaries of a national park. There is also evidence of a 'fringe benefit' for properties located close by. Properties within 5km (c.3 miles) of a national park command a 6% premium compared with those outside of this range."