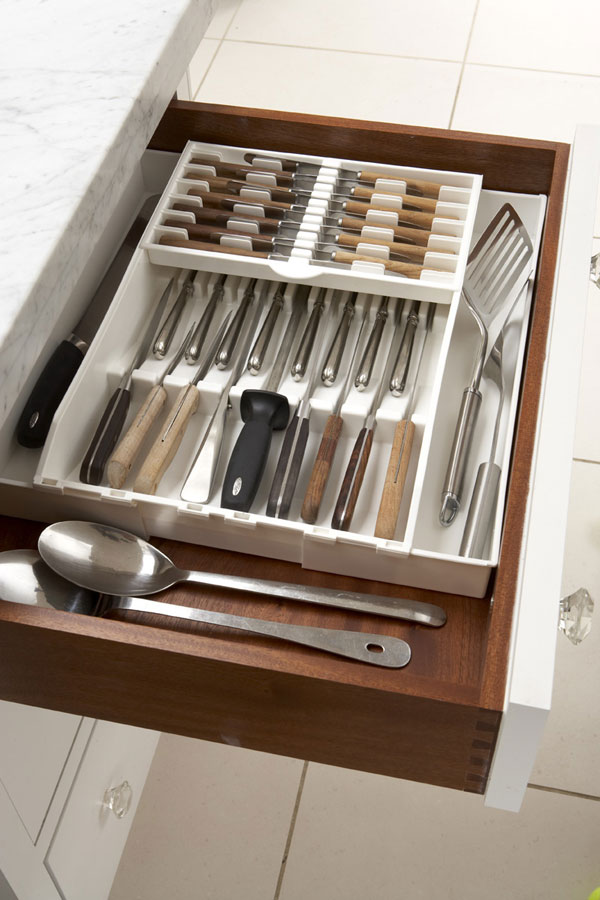 Commonly referred to as the "hub of the home," our kitchens act as the central location of the house where we ultimately gather to eat and socialise. These tips will help save you time as you cook and to keep the "hub" looking in tip-top shape for your family and guests.
Worktops
At times, our kitchen worktops evolve into cluttered storage spaces, leaving us little room for what it's there for — cooking! In making this space over, keep functionality top of mind. Designate a space for food preparation — whether it is near the sink or the stove or both, commit to keeping a clear space on the counter for cooking at all times. Keep only the necessary items you use daily out on your worktop. Anything not used frequently will only clutter your worktop
Cupboards
The biggest problem with kitchen cupboards is keeping things visible and accessible. Use tiered stacking shelves inside cupboards. Keep your most frequently used items in the front.
Sink area
One key tip for kitchen organisation is to store things where we use them. Store sponges and brushes in a container that suctions to the side of your sink. Storing soap in pump dispenser not only looks great, it's easy to use.
Drawers
We are all guilty of drawer clutter. To keep things organised, use expandable or modular organisers and utilise every inch.