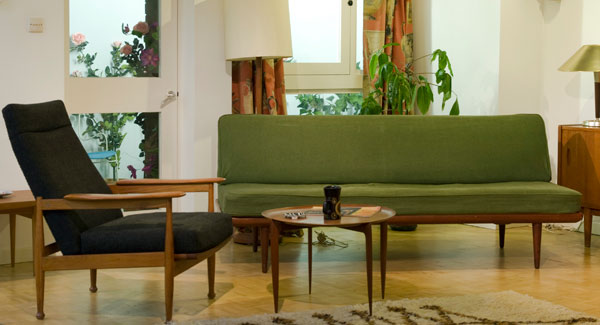 It was announced today that the Heritage Lottery Fund (HLF) has awarded a Development Grant of £518,500 to help the Geffrye Museum progress its plans for an exciting development under its new title of Museum of the Home. The HLF first-round pass means that the Geffrye can now progress to the second stage of the HLF application process and have up to two years to submit more detailed plans and apply for the balance of their £10.9m bid. The total project cost is an estimated £13.2m and is due for completion in April 2015.
Guided by a Masterplan by David Chipperfield Architects, the trustees and staff are seeking to make the museum a centre for learning and discovery about not just the physical nature of home, but also the ideas, meanings and values which are expressed through home.
The plan aims to ease congestion caused by growing numbers of visitors, open up public access to the collections, library and archive and increase the capacity for education, learning and dissemination. It will:
· Provide new entrances to the museum from Hoxton Station and Kingsland Road to a single, central reception space able to handle increasing numbers of visitors.
· Ease congestion in the museum's period room displays, improve visitor flow throughout the museum and create a distinctive and attractive restaurant.
· Create public access to its library, archives and collections for use, study and enjoyment and increase its capacity to disseminate ideas and knowledge about the home through a new temporary exhibitions gallery and improved education and conference facilities.