Sub-Zero And Wolf To Exhibit At LivingKitchen Fair In Cologne
Sub-Zero and Wolf, the worldwide leaders in premium refrigeration and cooking appliances will be exhibiting their innovative product range at the new international kitchen show 'LivingKitchen' runnning parallel with the imm interiors show in Cologne from 17 January – 23 January 2011. The stand is located in Hall 4.1, stand number B038/C039.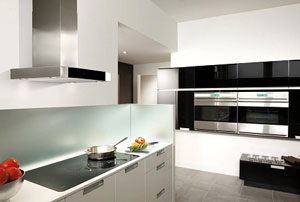 The participation in this show is consistent with the strategic international expansion plans and continued committment for the luxury brands which also saw new showroom openings in both London and Brussels towards the end of 2009 and the opening of a Milan showroom in 2010.
According to Jim Bakke, President and CEO of Sub-Zero and Wolf: "The European market is very critical for both Sub-Zero and Wolf. We are eager to see what the LivingKitchen fair will bring to the table for our experience in tradeshows. Based on the pre-show buzz and industry discussions we are very optimistic that the LivingKitchen will be beneficial for our two brands and our international distributors. It is positive to see a new exhibition which is dedicated to our industry sector and where attendees can see the latest in kitchen technology."
Sub-Zero and Wolf's 285 square meter exhibition design is a contemporary gallery style and features a state of the art kitchen area to showcase the best in appliance innovation. The exhibition space includes a wide range of Sub-Zero and Wolf products including the pioneering line of Built-In refrigeration. Sub-Zero's innovative Built-In range has a unique 'Air Purification' system, which removes harmful mold, bacteria, viruses, ethylene gas and odours; a process that was developed initially for NASA to aid food growth and preservation in space environment.
A wide selection of Sub-Zero's wine preservation units will also be on offer alongside Wolf's comprehensive range of built-in ovens, hobs, cooktops and dual fuel ranges offering the user precise control to deliver truly professional results.