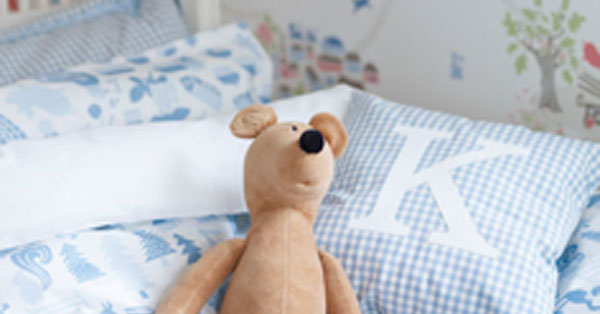 Sandberg will launch Engla and Elliot, an enchanting collection of children's fabrics and wallpapers, in summer 2011.
Drawing on the nostalgic influences of children's storybooks from the 1950s, the Sandberg Studio has created a captivating range, which tells a number of tales-with-a-twist! The hand-drawn patterns are bursting with vitality and a gloriously unbridled spirit of adventure.
Engla and Elliot is a voyage of discovery for children and adults alike, combining a bold spirit of adventure with a sense of joyous escapism. There are eight fabric designs, 13 wallpapers and four borders, all of which enjoy a suitably vibrant colour palette. They mix classic with contemporary, and feature some utterly delightful and eclectic motifs such as love-struck parrots, romantic circus horses and engaging elephants, a feast of cakes and candies, vintage cars, flower pots on parade, musical instruments, flags and letters of the alphabet: in short, something to fire the imagination of children of all ages!
The collection reflects Sandberg's strong commitment to improving health and the environment: all the fabric designs are printed onto 100% organic cotton using environmentally-certified dyes, and the wallpapers are manufactured using sustainable resources from Scandinavian forests.