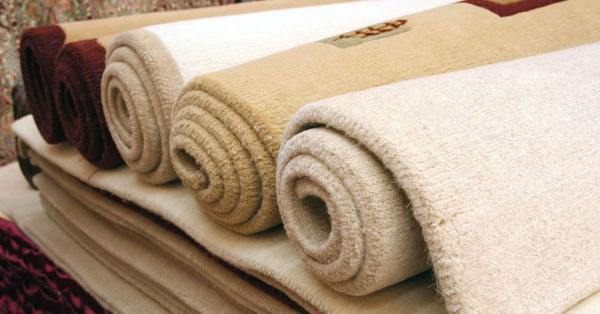 There are more myths and misconceptions about carpet care and attention than you can shake a cloth at. With 20 years experience helping consumers, carpet cleaning companies and carpet manufacturers with the care and maintenance of carpets, there is no one better placed than WoolSafe to tell it as it should be!
1 Red Wine Spills – Don't believe the urban myth of pouring on white wine as it is just a waste of a nice bottle of Pinot Grigio. Instead, treat with water, blot and repeat. If required, use a WoolSafe approved spot remover.
2 Washing-up liquid – DON'T ever use! It may work to start with, but soap often leaves a sticky residue that will lead to rapid re-soiling and can damage the carpet.
3 For stubborn stains, call in the services of a professional, WoolSafe Approved, carpet cleaner. You will be amazed at what they are able to do and a regular programme will extend the life of your carpet.
4 Don't pour salt on a liquid spillage.
Another common myth. All it does is create a strong salt solution that can change the colour of your carpet permanently – start by using water and paper tissue, and invest in the right carpet cleaning products.
5 Always work from the outside in when treating a stain. Working the other way will spread the stain.
6 Treatments with Carpet Protectors can help resist soiling and staining, but remember they are not 100% full-proof. Always approach spills as if the carpet has not been treated to ensure the best possible result.
7 Is clean the new dirty? When you clean a spill you may create an area that appears a brighter or different colour to the rest of the untreated carpet. This is not necessarily a reflection on the stain remover, but probably highlights the fact that the remainder of the carpet could do with a bit of a clean too. Time to call in a WoolSafe approved proffessional cleaner to return your carpet to its former glory.
8 Don't be fooled by flashy labels and unsubstantiated promises on carpet cleaning products. Always check for the WoolSafe approved logo for complete peace of mind.
9 To remove indentation marks in wool carpets after moving furniture simply spray on a light mist of water or rub with an ice cube. The carpet will return to normal in a few hours.
10 Whatever the stain, whether soot, glue, wine, felt-tip pen, wax, gravy, chocolate, or something else, the WoolSafe Organisation can offer impartial and accurate information on how to deal with the problem.