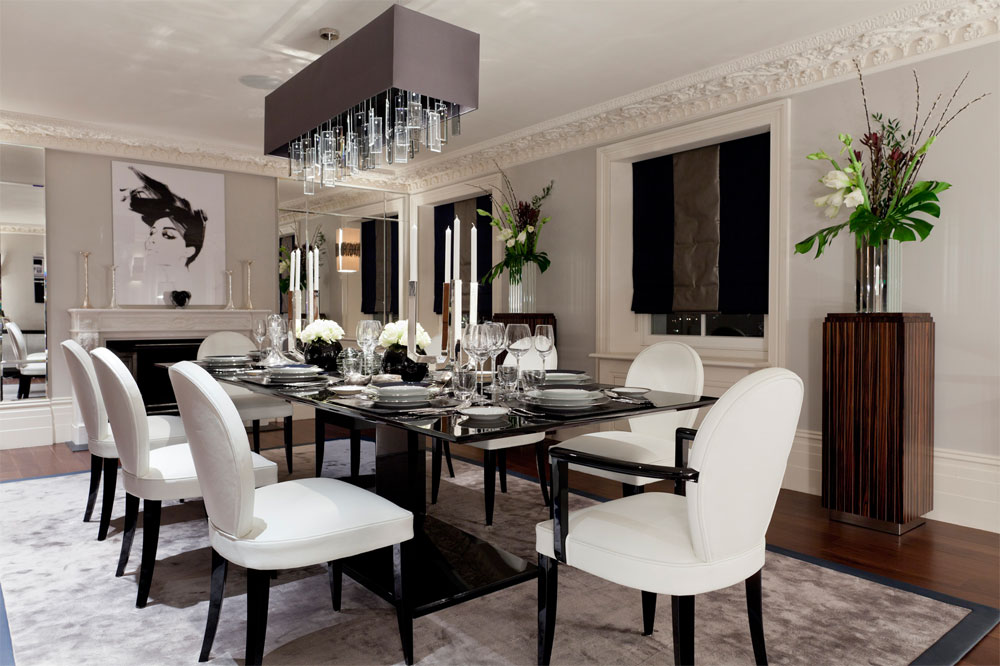 SBID has announced a shortlist for its prestigious 2012 International Design Awards, which attracted phenomenal entries from both leading brands and established designers to new talent and artisans from over 27 countries on all five continents.
The Contract sector shortlist boasts well known projects such as the Bentley Head Office in Crewe by FutureBrands and London Roca Gallery designed by Zaha Hadid. Other international projects include the Hyundai Business Centre in Korea, Mercedes Benz Autohaus by Studio Lux in the USA, Edelman PR Canadian offices by Bartlett & Associates and the Beauty Hall in John Lewis Department Store by GP Studio. Contract products include designs by international brands Beltrami, Dornbracht, and Loewe.
In the Residential sector, SBID received an array of stunning, expertly designed projects, from a Notting Hill private residence by Linley, Villa Romana in Côte d'Azur, France by Hill House Interiors, to a Greek apartment refurbishment from New Zealand interior architecture firm Encompass Ideas, to a private residence in Doha, Qatar by London based Katherine Pooley and a Chelsea Apartment by SHH Architects. Products were diverse and of high calibre, with submissions from Vitra, Luxurious Living, Caple and Abraham Moon & Sons among others.
The complete list of finalists is available to view on the SBID Awards website on http://internationaldesignexcellenceawards.com/residential-awards/finalists/ for the Residential sector and http://internationaldesignexcellenceawards.com/contract-awards/finalists/ for the Contract sector.
The Technical Knowledge Expert panel, composed of built-environment and design specialists, judged entries on a point-based system to evaluate elements such as brief compliance, budget, health & safety, fire regulation and fit-for-purpose design.
Lavinia Engleman, Marketing and Events Manager, said: "We received so many outstanding designs. The Technical Knowledge Expert panel was advised to follow a strict point system and shortlist every design
that merits recognition – it is now up to the judges to make informed decisions and pick the most exceptional projects and products for their assigned categories."
The Final Judging Panel includes internationally acclaimed industry names such as Professor Jimmy Choo OBE, David Lewis (Sunseeker London), Peter Bierwirth (European Hotel Managers' Association), Inge Moore (Hirsch Bedner & Associates) Theresa Dowling (Group Editor for FX, X2, Blueprint magazines) and Veronika Miller (Modenus) for the Contract sector. Nerio Alessandri (Technogym), Pasquale Natuzzi, Carolina Calzada (Mix Publications & Global Color Research), Patrick Taylor (TAYLIST Media) and Simon Joy (Poltrona Frau).
Winners will be announced at a presentation in Milan on Friday 7 September, as part of the Buyers' Gala Dinner at Macef, the Italy's oldest B2B trade Show. Winners will be presented with their trophies at a ceremony in London in November.